Are your customer's ardent fans?   Do they tell others about your offerings without your prompting?
Consider a recent trip I made to a local hamburger place.  These GUYS (5 of them) recently switched their soft drink dispensing machine to a high tech, complex juggernaut.  You put your glass into one slot and then, by pushing various buttons on a screen, get your drink.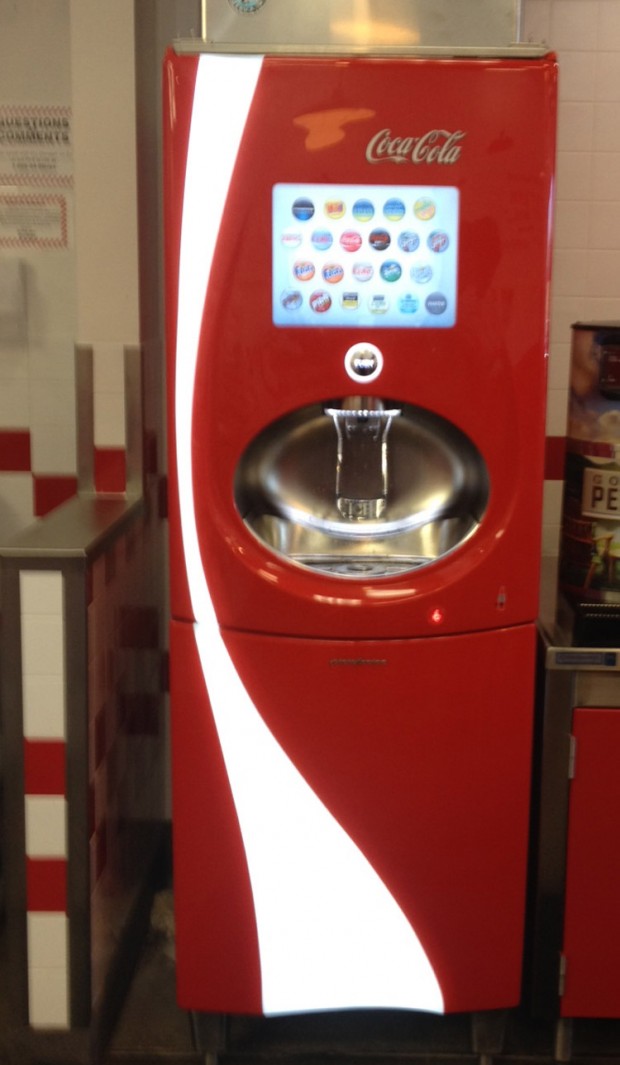 After inserting my paper cup, I studied the screen, which  is covered with images of choices.  Water, flavored water, the cola and diet cola offerings along with the various lime, cherry additives and on and on and on.  As I study my options another customer steps into my field of vision and starts coaching me through the process.
Quickly I take my newly acquired refreshment and retreat to my table.
I now watch the process as the next "victim" (smile) is coached by the customer volunteering as product champion.
Why?  Are they excited about the new product offering?  Or the eclectic distribution method?
Are your customers enthralled with your value enough that they coach others in how to engage and get the most of your customer moments.
Consider the Trader Joes sample station where strangers champion various products with complete strangers.
Who hasn't been told about which airline frequent flyer program is the best?
Why are so many drawn to RottenTomatoes.com, to share their review of the latest movie?
Recently one of my past customer's wrote a glowing testimonial to a prospective client.  I was oblivious to the whole exchange until after it happened.  Two different organizations in the same industry.  "Kordell's Customer Service training was awesome.  Spend the money, you will be glad you did."
There is no way I could say that.
Why don't we let our customers become greater fans?  Are we too busy getting through the engagement?  Are we driving toward  finishing the transaction instead of being fully engaged in the now?
The New Book commercial
Note:  For those of you who are interested.  My newest book is back from the printer.  Grow Your Organization – the Tools, Tips, Tricks and Traps to Growing Your Association and Have a Blast at the Same Time.    If you belong to an association or chamber that should grow their membership, let me know.  This book is filled with ideas, methods and tools.
Said one Association Executive,
"I have 12 associations that I manage and have been doing this for 20 years.  I opened your book and found 3 things I should be doing right away."