Today your buyer has fewer hours and too many work demands for old selling methods.  Add the stiff competition and DRIVING sales results becomes even more important.  Find the magic of consultative selling skills combined with the customers demand for trusted advisers to help them facilitate their purchases.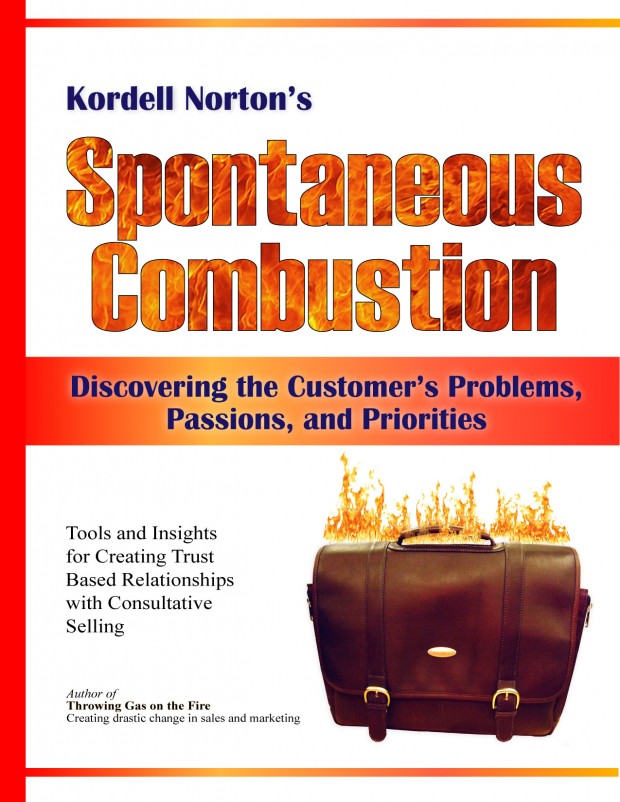 Today you can Drive High Performance Sales :
·         How to prospect and get the customer to connect with No Cost/Low Cost marketing tools.
·         Learn the four types/classes of questions that are used by top sales people.
·         What are the 5 strategies for selling and why do sales people default to the one least successful?
·         Discover how the buying process changes the customer's priorities during each engagement and how your selling tactics need to change.
·         Get the skills to connect decision makers.
This session is highly interactive and customized to you and your products.  Engaging, entertaining and humor filled, your newer sales people will get solid selling foundations and advanced skills for all your team. 
These materials connect with the book: Spontaneous Combustion – Discovering the Customer"s Problems, Passions, and Priorities by Kordell Norton
Call today to discuss how we CAN help your organization.
(440) 744-4864
Kordell@KordellNorton.com